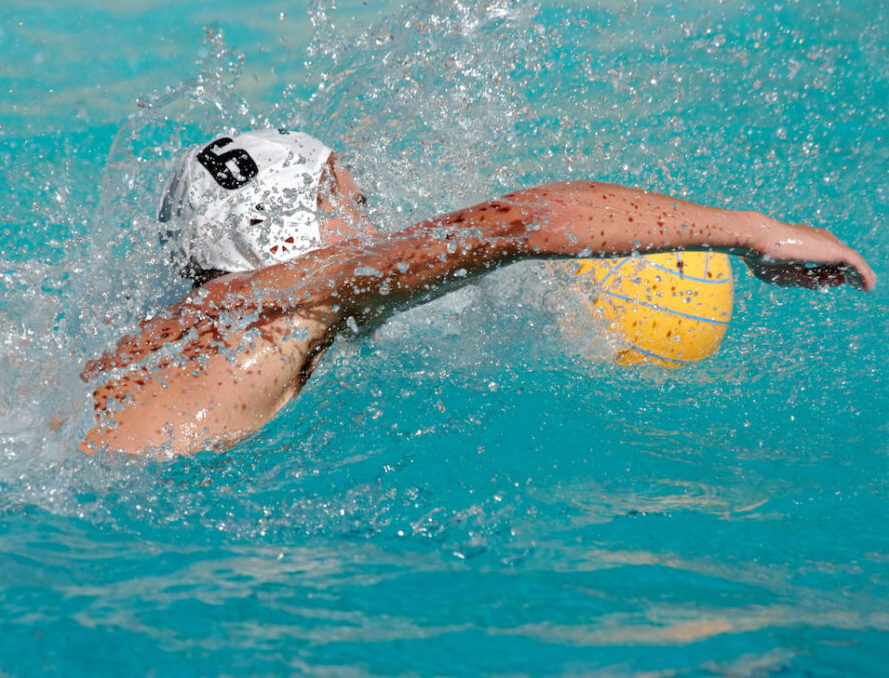 "Being a swimming instructor, I have so much respect for the work, the exercise, the difficulty and intensity of the sport. My son came to Shadow with the strong ability to swim, but had to learn the sport. He had such a drive to be strong at this sport; it gave him a focus. Other sports were of no interest. He has become part of a team. A great group of kids that share the same passion and a group of experienced strong yet caring coaches that push them to learn and succeed at being better each time they hit the pool. As a parent you want to see your child happy....this is his happy place, his sport, his work, his pride, his future and his best friends and teammates that we both look forward to seeing every day!" Bonnie
At the heart of water polo is a love of water. As children grow with the sport, as with any sport, so does their skill and endurance. Water polo is played like a combination of soccer and basketball, and with the physicality and endurance of wrestling or football.
It is one of the world's most popular games and was actually the first team sport admitted to the Olympics. The basics of the game are easy to learn and start playing quickly. If you love to swim, and love to be part of a team, you will love water polo.
"The thing I love about water polo is the chance to train for a sport in water and swim. I also love the fact that it is a contact sport and that you score points by throwing the ball into a net. I also like the fact that I make friends and play with a team as well as get to travel to compete. What I love about Shadow is that I have friends there and that my coach there tries to help me improve and be the best I can be." Kristijan
---
Here is an outline of the game:
Play in a rectangular pool with two goals on opposite ends.

Divide into two even teams, each with one goalkeeper and six players.

Start the game by racing to the ball in the center of the pool.

Hold, pass, and shoot the ball with only one hand at a time.

Set a 30 second shot clock, like in basketball, to score by (not used for U10 or U12 games).

Wrestle for the ball, but not the player, to win possession without fouling.

Do not go closer than 2m from the goal unless you have the ball.

Score a goal when the entire ball passes completely over the goal line.

Restart play after a goal only once both teams are in their own half of the pool, lined up down the middle.

Play four separate quarters (5-8 minutes each, depending on the age), switching sides after the first two quarters.
For more details, go to FINA water polo rules.
References: https://www.wikihow.com/Play-Water-Polo
Additional Resources:
Ontario Water Polo Association
---
"I like water polo because I get to hang out with my friends while playing a fun sport that requires strategy and strength. Since joining the club I made a lot of new friends, and we all have so much fun during our tournaments." Felix