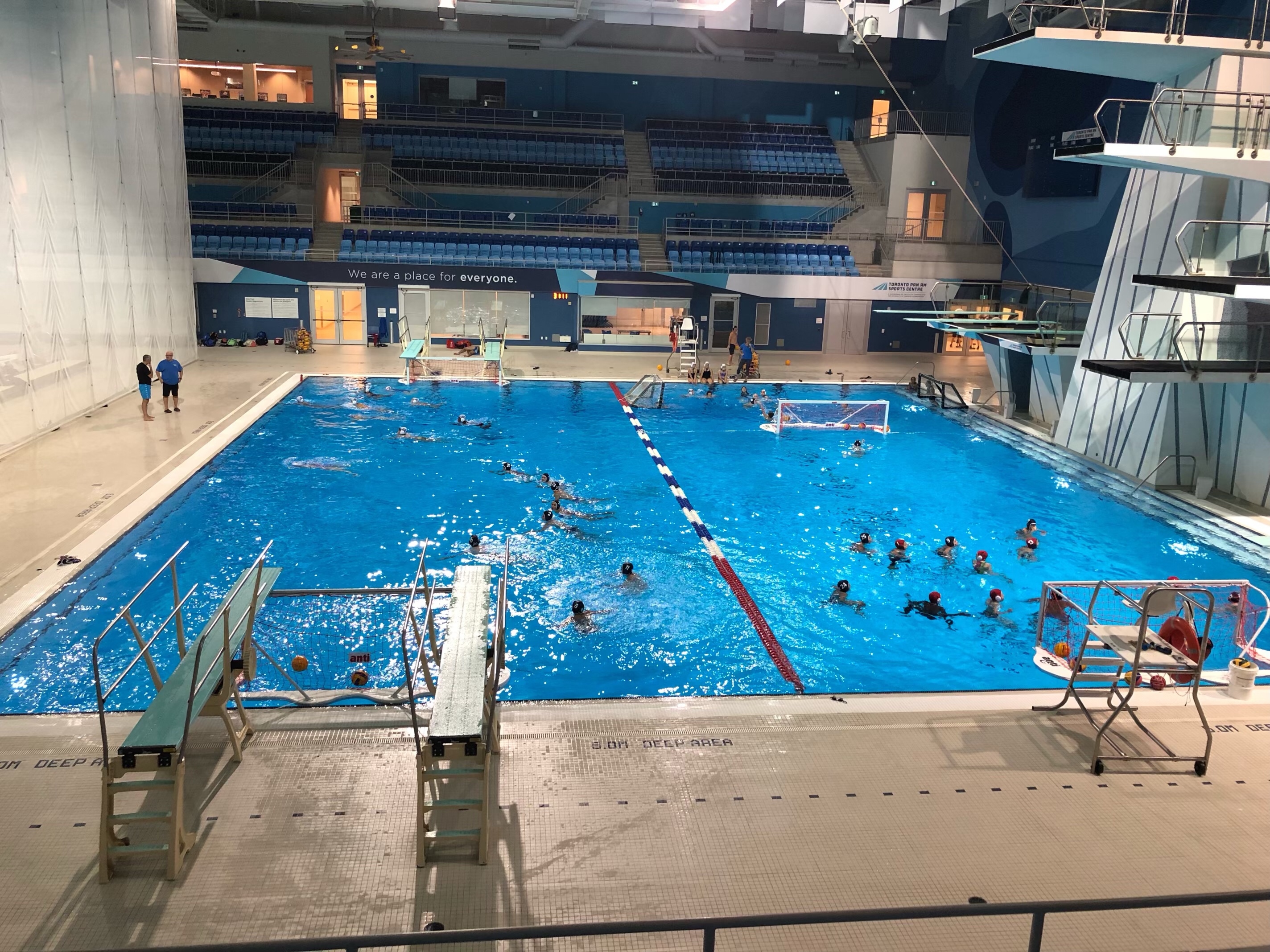 It is so great to see the Shadow team, new and old members alike, training hard for the 2018-2019 season.
Shadow Water Polo club is very fortunate and pleased to call the Toronto Pan Am Sports Centre in Scarborough our main training facility. Our space allows us to can focus on multiple skill levels training at the same time.
Interested in trying water polo? Try outs are free and no experience is required!