We have some new apparel in stock for Shadow Water Polo Club Members.
We now have Shadow Speedo Teamster 35L backpacks. They are durable and a great size for practice and tournaments. These backpacks are $75 each and include a Speedo Dirt Bag for transporting wet suits.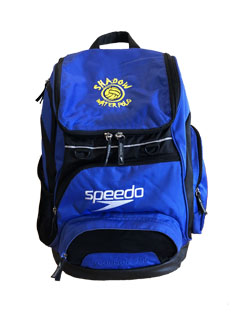 We also have new Shadow silicone swim caps in blue and white. These are sold for $12 each.
Please check out our Apparel Orders page for all available Shadow merchandise.